The Horticulture Certificate Program is a non-credit, adult enrichment program designed for the professional, aspiring professional or serious home gardener. Students can choose to either take classes towards receiving a certificate, or audit individual classes of interest. Staffed by seasoned and practicing horticulturists and landscape designers, these in-depth classes provide a strong foundation for all horticultural pursuits—whether one is exploring or advancing career goals or simply acquiring or expanding their knowledge, skills and enjoyment of gardening. Classes include lectures, hands-on workshops and field trips.
Registration for 2020 fall program begins this summer.
---
The program is comprised of two levels of instruction:
Level I Certificate in Horticulture
Advanced Horticulture
Landscape Design
Sustainable Land Stewardship
Native Plant Landscapes
This popular horticultural education program is held in Stockbridge, Massachusetts, at the Berkshire Botanical Garden. Courses meet on weekday evenings, with an occasional Saturday workshop. The program is designed to meet the needs of all people interested in gardening, regardless of their level of knowledge. Students who enroll in Advanced Certificate courses are expected to have basic gardening knowledge.
---
---
Congratulations to our 2019 graduates!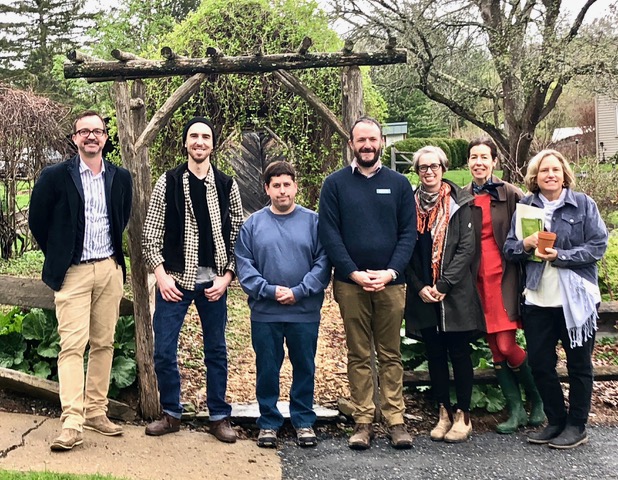 Horticulture Certificate
Peg Aloi
Nicholas Berasi
Adam Boshe
Jodie Camirand
Elizabeth Darley
Diane Dunn
Laura Fleury
Alexandra Fylypovych
Adam Greef
Colleen Howland
Caitlyn Schomaker
Joseph White
Advanced Horticulture
Kelly Russell
Landscape Design Certificate
---
Here is what some of our past students have to say about the program:
"The BBG has given me the classroom and volunteering opportunities to rigorously pursue gardening in a professional and structured way. The Horticulture Certificate Program provides the fertilizer for my brain, and the Garden is an excellent lab! The two go hand in hand."
Eric Federer, Volunteer, Berkshire Botanical Garden
"I knew it was time to lead the life I loved—to commit to deepening my understanding and love for plants."
Scott Harrington, Owner, Scott Harrington Landscape Services
"The BBG Horticulture Certificate Program brought me a long way in my career as a horticulturist and garden designer. I've been through all three levels and would happily go again. The education department at the Garden is always growing, offering learning opportunities for anyone passionate about the earth."
Jenna O'Brien, Owner, Viridissima Horticulture and Design
"I have worked in fine arts for many years and studied interior design. When I started thinking about what I wanted to do beyond my full-time job, landscape design and working outside was what drew my interest. Berkshire Botanical Garden's certificate program has given me the opportunity to find a way in my busy schedule to realize this dream. I am slowly building my business armed with rich experiences and lasting friendships."
Robin Mooring, Studio Manager at Cristina Studio
"The most unexpected aspect would have to be the great camaraderie that was forged between all of us taking the classes together. Everyone was so willing to share their knowledge, experiences and trade secrets. The variety of courses and the professionalism and enthusiasm of the professors was such a positive aspect of the program."
Jeannie Xanthos, Assistant Manager, Beardsley Gardens